Admin
10.03.2020
类别 : WEB GIS Education Documents
The user needs to create a layer to continue this process. To create a new layer click the New Layer button under the Data menu.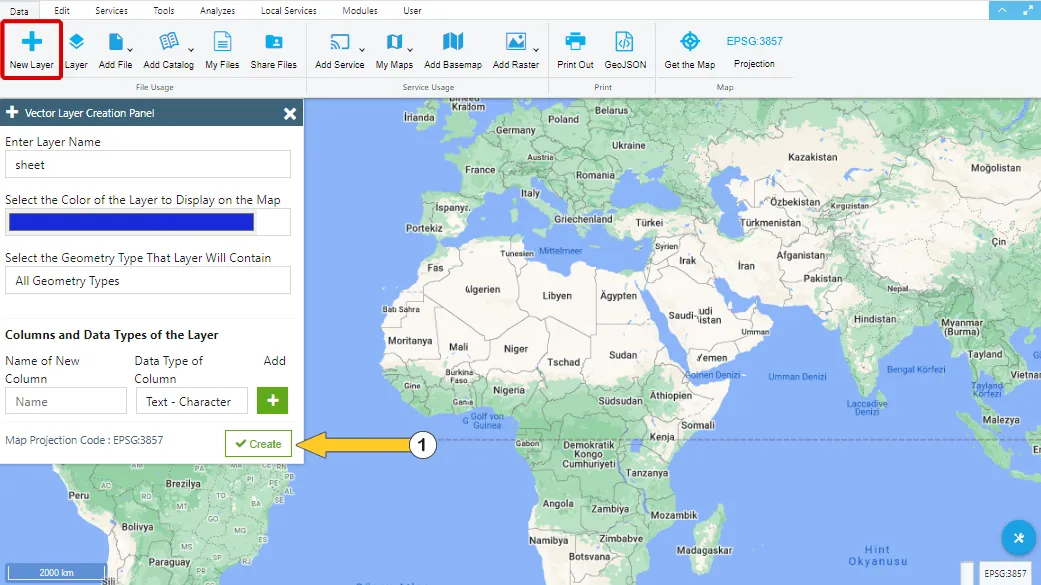 Note: You can easily create the layer with the quick layer creation button.
Step 1: Services -> Map Indexes
After creating a layer, go to the Services menu and click the Map Indexes button.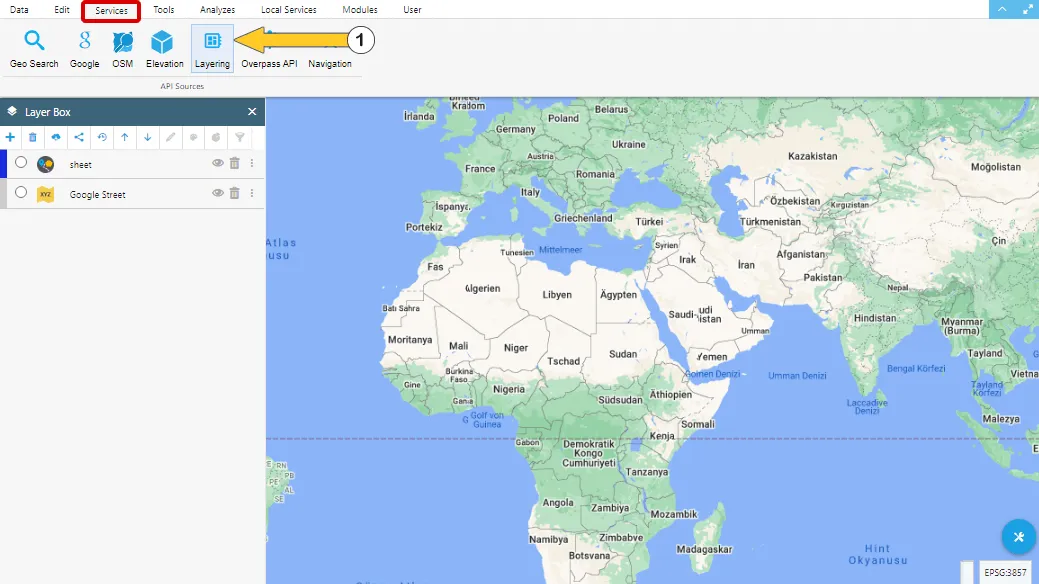 When mapping an area, it may not be possible to draw in one sheet, depending on the scale. Therefore the area should be divided into sections with some rules. The process of dividing the area into sections using the differences in latitude and longitude calculated in accordance with the scale is known as indexing.
Step 2: Indexing Service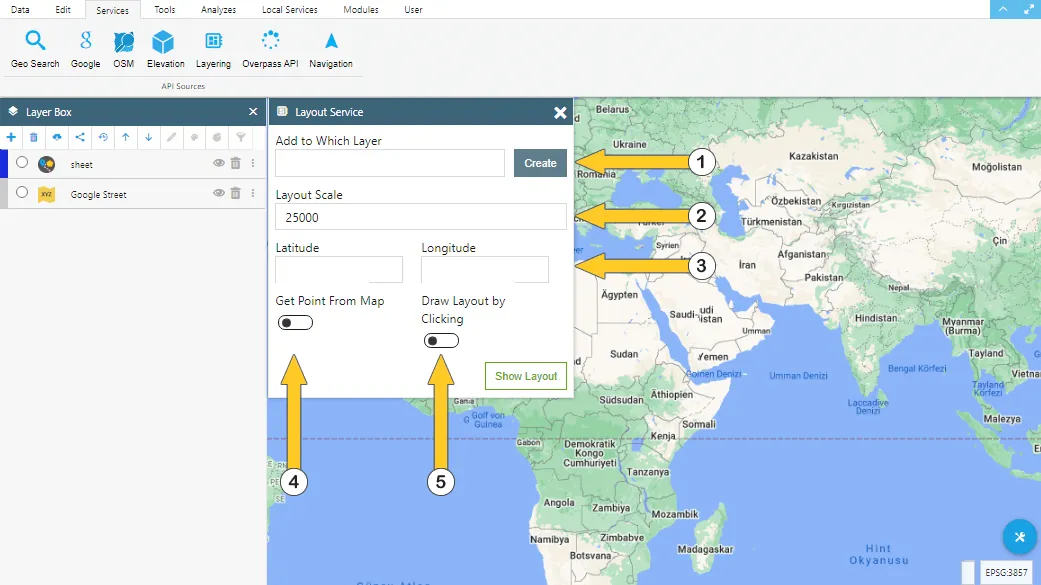 First, in the window of the Indexing Service opened on the screen, you should choose on which layer the map indexes should be saved.
The scale of the map indexes to be created should be determined according to the requirements of use.
Latitude and longitude to find out on which map sheet a particular point is located, the user must enter the coordinates of the point. If the coordinates are unknown, leave this section blank.
If you want to find out on which map sheet is a point whose approximate location is known, the option Take a point from the map should be activated.
When the Draw Map Index by Click option is enabled, the map sheet boundaries covering a selected point will be displayed on the map.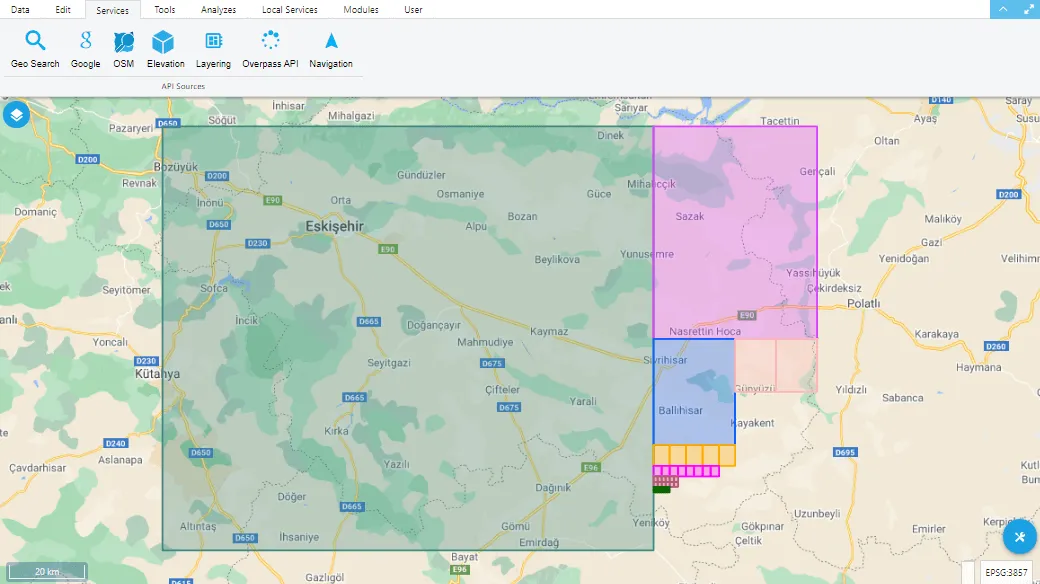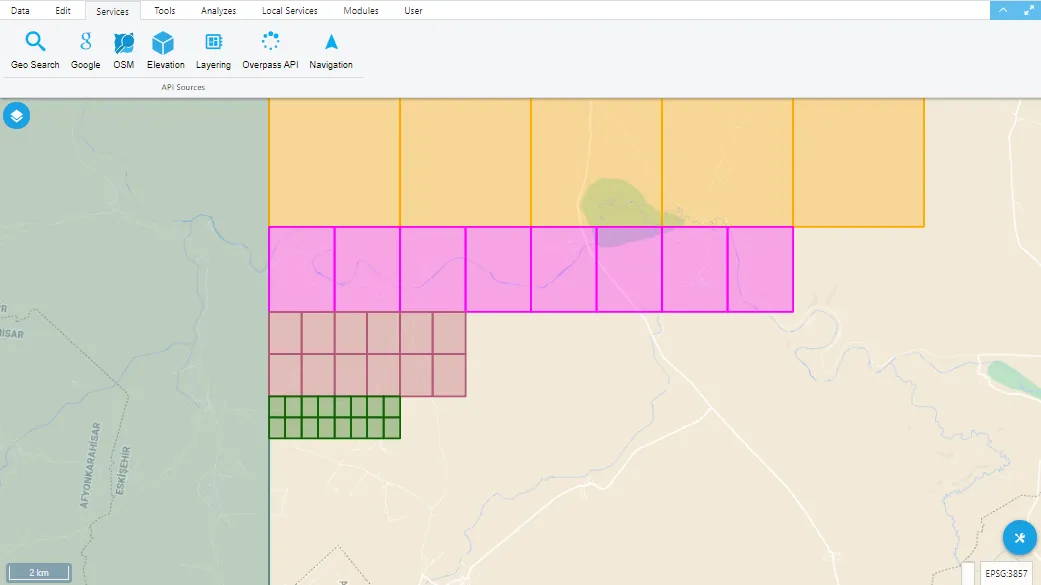 Created indexes can be displayed as a list in the Layer Attribute Table.