Admin
10.03.2020
类别 : WEB GIS Education Documents
This service is only available to authorized users.
In this topic authorized users will learn how to download OSM vector data for a desired area in the GISLayer software.
By creating a new layer, you can keep the data in that layer. You can also quickly create layers using the quick layer creation button.
Step 1: Services -> OSM>
Click on the Services menu and select OSM from API sources.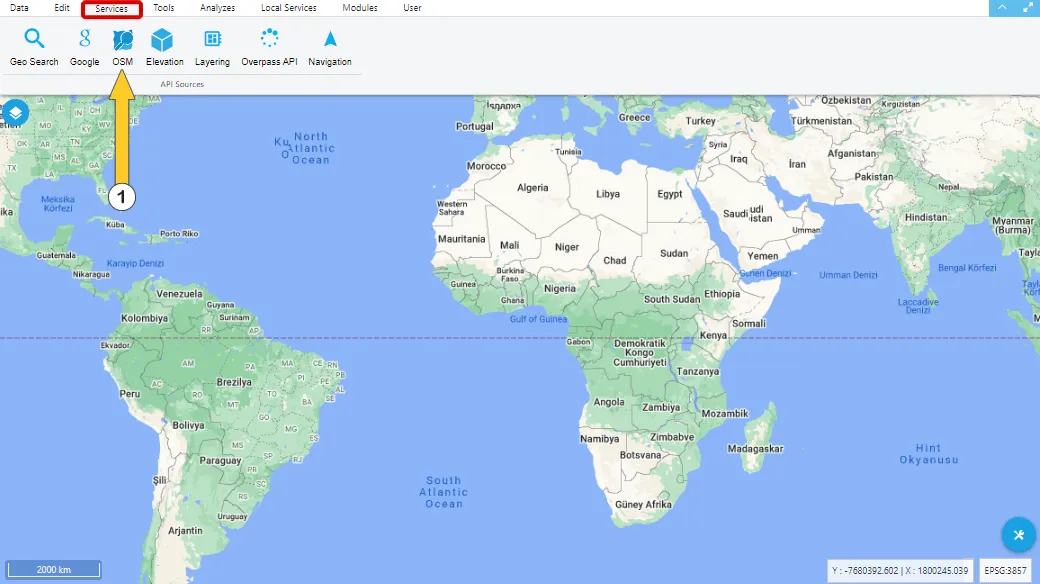 OSM; is an open source map creation project that can be developed and updated by all users.
Step 2: Open Street Map Vector Data Download Panel
Perform the procedure steps on the panel that opens.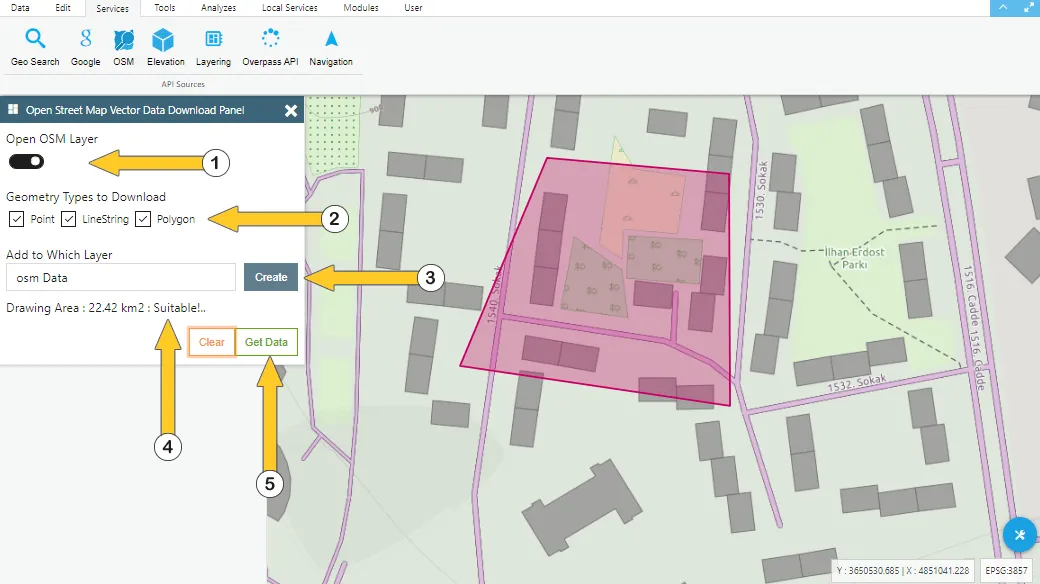 Open OSM Layer: Here users can switch the OSM layer on and off depending on their purpose.
Geometry Types to Download: Data types to be downloaded should be selected in this area.
The layer to be added: A layer previously opened is selected and the data is stored in this layer. This is a required field
Selected Area -> Suitable! ..: When an area to be downloaded is selected, the conformity check is performed and the process continues.>
Check Data:If there are no errors in the control by clicking the Download Data button, then data types will be added to the selected layer.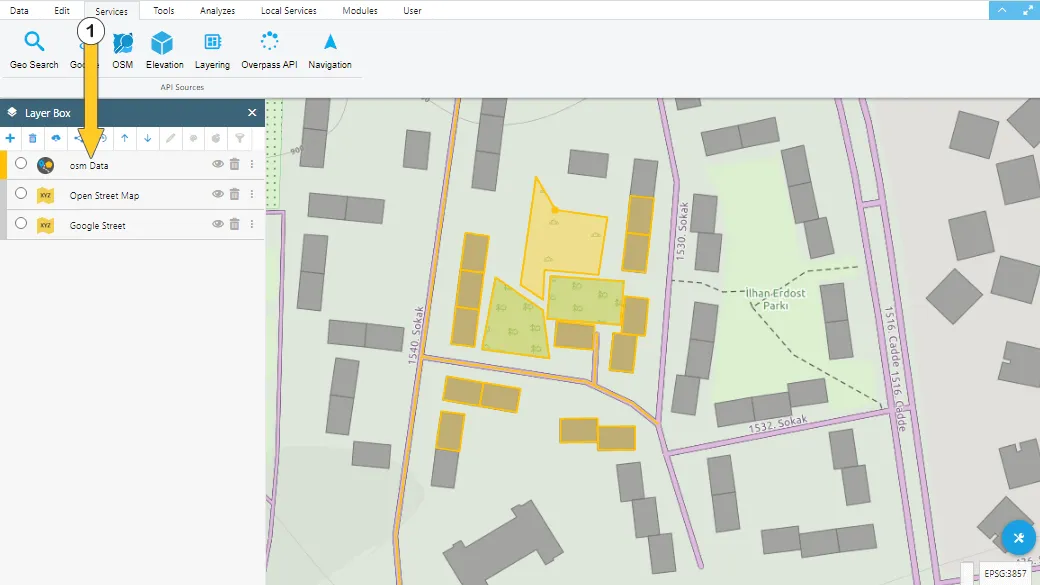 The downloaded vector data is added to the selected layer. Then information about these layers can be displayed in the attribute table.